As I See It!
Reviews by Jeff Reed
---
Artist: Journeymen Quartet - CD
Project: Keep Walkin
Producer: Otis Forrest
Label: Homeland
Style: Traditional Southern Gospel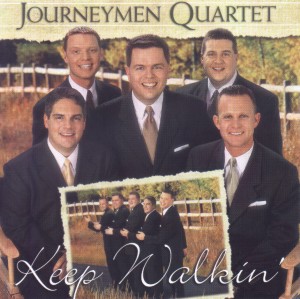 When Jeff Steele is one of the co-writers of the title-cut of your project
there's a good chance that you have a winner on your hands. Of course, when you have the smooth, quartet sound of The Journeymen Quartet you're probably gonna sound like a winner anyway. "Keep Walkin" is an excellent project from start to finish. I was impressed with "We Are Free", A Gerald Crabb song is in the two-spot, "The Glorious Gospel Road" is a great one for The Journeymen. The other Jeff Steele song on "Keep Walkin'" is "This Is The Place". "He's Still God" has a great beat and I'm sure you'll enjoy it. There's not a bad song on this project and hopefully you'll be hearing it played on the radio quite a bit. With great music like this the hard-working, The Journeymen Quartet is
bound to start getting the recognition they deserve.
---
Artist: Rejoice - CD
Project: Shout & Sing
Label: Homeland
Producer: Otis Forrest
Style: Southern Gospel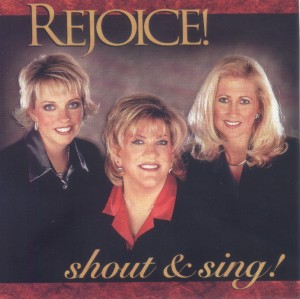 This fantastic female trio starts things off with a powerhouse rendition of
"Joys Gonna come". This is followed up by a ballad with a haunting melody, "Just
Beyound The River Jordan". Homeland undoubtably has found an excellent new sound in Rejoice. If you haven't heard them yet, this is an excellent time for you to get on board with "Shout & Sing". You'll hear songs like "My Redeemer Lives", excellent job! I particularly enjoyed the last cut wihich is a ballad called, "Mercy Endures Forever". The bottom line is Rejoice! has a fresh sound and you can hear 11 new cuts on "Shout & Sing" that will bless your heart. The question is do you want to be the first one in your circle playing their music, or do you want to wait and let one of your friends discover this great new trio? Here's a hint if you want to look smart and be cutting edge buy
"Shout & Sing" and play it for all of your pals.
---
Artist: Four Fold - CD
Project: Timeless Treasures
Label: Jericho / Zion
Producer: Kevin McManus
Style: Southern Gospel
The rock-solid quarter Four Fold brings you their latest offering,
"Timeless Treasures". Four Fold takes some Southern Gospel favorites and puts thier own sound on them. You'll hear classic hits like: "The Lighthouse", "Gloryroad", and "Midnight Cry". I really enjoyed the lead-off cut, "I Think I'll Go Back To The Table" the most. If you'd like to revisit some of your favorite songs of the past served up by Four
Fold then "Timeless Treasures" would be ideal for you.
---
Artist: J D Sumner & The Stamps Quartet - CD
Project: The Final Sessions
Label: New Haven Records
Producer: Donnie Sumner
Style: Southern Gospel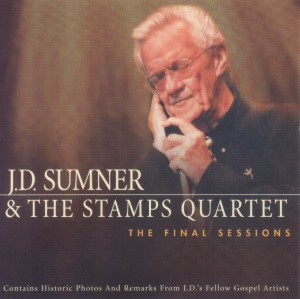 Got someone hard to buy for on your Christmas list? Try JD Sumner & The Stamps; The Last Sessions. Who could resist that legendary voice of the late, great JD Sumner. The collection of 11 classics include songs like "I'm Holding To God's Unchanging Hand", "A Soul Such As I ", and "Somebody Prayed For Me". This is a great album and is a must-have for JD fans. We are blessed to have this memorial of JD Sumner's final
sessions, and every true Southern Gospel fan should own a copy!
---
Artist: Tammy Kirkland - CD
Project: Faithful One
Label: Jericho / Zion
Producer: Calvin Gann
Style: Traditional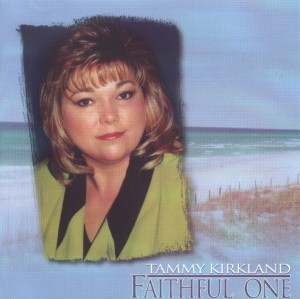 Tammy Kirkland's latest effort "Faithful One" features many positive aspects. She starts things off with a Del Way classic "If I Didn't Know You". Also from Del Way pen comes the title cut "Faithful One". Tammy Kirkland does a fine job on a pair of Gina Vera tunes like; "Oh What A Time", and "Send A Miracle". Also in the mix on "Faithful One" you will
hear an Aaron Wilburn song "I Know Where There's Water". Tammy Kirkland has put together a project that should give a lot of encouragement to Christians everywhere.
---
Artist: Meagan Michaelis - CD
Project: Isaiah 11:6
Label: Mercy Street Records
Producer: Greg Alexander
Style: Country Gospel
I was really impressed by Meagan Michaelis. I had never heard anything from her before and did not really know what to expect. Meagan has an outstanding voice and can't be as grown-up as she sounds, (judging by the picture). I enjoyed "The Power of Christ", "The Wind and The Waves", and "Let The Children Pray". This is of course a country gospel project and you can find it on the Mercy Street label at your local Christian bookstore.
---
Artist: The Florida Boys - CD
Project: Movin' On
Label: Homeland
Producer: Otis Forrest
Style: Traditional Southern Gospel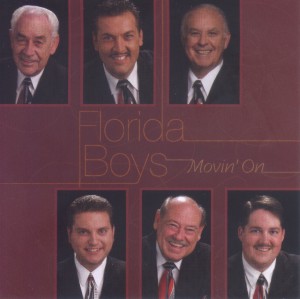 There are some things in life that you can always depend on; ice cream
tastes good on a hot day, ants will invade your picnic, it will rain after you wash
your car, and The Florida Boys are still on tour! Their latest project "Movin' On" is a good one, which is something else you can always depend on. Yes, that same good, old-fashioned quartet hasn't changed a bit. The Title cut is a very good story about Israel leaving the land of bondage. You'll also hear a great, encouragement song, "I'm Gonna Leave The Light On". How about a song written by Sharron Childress "Yes, I'll Know It's So"? And, you've just gotta have one from Bill Gaither, "I'm Gonna Be There". I liked The Florida Boys rendition of, "The Lord's Prayer". The old pros are still churnin'
out hits and that is another good thing you can depend on!
---
Artist: Mike Bowling - CD
Project: The Call
Label: Family Music Group
Exec. Producer: Gerald & Kathy Crabb
Producer: Mike Bowling
Style: Southern Gospel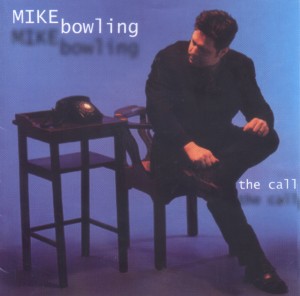 Mike Bowling has an excellent project available titled "The Call". After hearing,
"Thank God For The Preacher" and "Another Valley Left Behind" on the radio, I couldn't wait to run out and buy my own copy of this great music. I want you to understand that these two hit songs are not the only good cuts on "The Call". The Title cut is excellent, and I can't complain about any of the 11 songs. Mike does an excellent job on a Rusty Goodman favorite I had not heard in a while, "I'll Be Alright As Soon As I Touch Calvary". I just want to thank Mike Bowling and Family Music Group for producing
such a great album. I hope everyone enjoys it as much as I do.
---
Artist: The Isaacs, The Martins, The Crabb Family - CD
Project: Heal Our Land
Producer: Mike Bowling
Writers: Miles Borop, Gerald Crabb, Aaron Wilburn
Style: Southern Gospel
This powerful and uplifting single is the result of a combined effort by studios,
writers, and artist. Although you could never tell by hearing it; the project was put together in a matter of days. This is a beautiful song, and it sounds just as good as the talent roster would lead you to imagine. Gerald Crabb felt God leading him to write a positive message in responce to the tragedies in our country. The goal of "Heal Our Land" was to offer hope and encouragement to our nation during this time of tragedy. I believe Gerald and his friends accomplished their mission. Purchasing "Heal Our Land" would be a
great idea. You and your family will treasure it for years to come!
---
Artist: Won By One - CD
Project: Days Are Getting Brighter
Label: Homeland
Producer: Otis Forrest
Style: Southern Gospel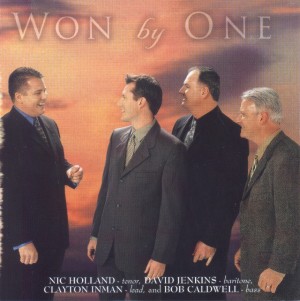 David Jenkins wrote or co-wrote all but 2 of Won By One's New project. "Days Are Getting Brighter". We will start by looking at the songs the talented baritone didn't write since that will take less time. "Ride In The Chariot" is Public Domain and showcases the quality of this young quartet. You'll hear a Rusty Goodman classic, "I Believe He's Coming
Back". The title cut is a song I'm sure everyone will enjoy; check out "Oh What A Price He Paid". I liked, "Nothing Can Erase God's Grace". David Jenkins writing partners included: Anthony Burger, Rebecca J. Peck, Daryl Williams, and Niles Borop.
---
Artist: Various Artist - CD
Project: Air Comp Vol. 1
Label: Independent
Style: Southern Gospel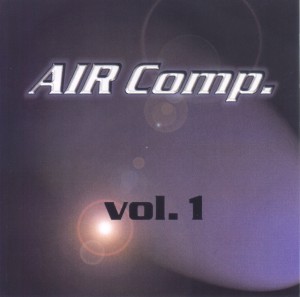 1) My New Home: Sojourner Written by Paul Steinhour from Forgiveness
on Independent Artist. This song talks about how many people are searching for better homes, but he talks about his new home Jesus built for him. Well-written. Medium beat. Request It! 2) Miracle Man: Jeff Ferguson & Toni Jolene Clay Written by Aaron Wilburn. & David Lehman. This fast-paced duet talks about some of the miracles Jesus has performed and gives the promise that He will give you a miracle. Well-written. Great delivery! REQUEST IT! 3) Sailing On Home: The Masseys Written by Milten Ostrander from We've Got A Lot To Celebrate On Independent Artist. This toe-tapper has some good fiddle-playin behind The Masseys who do a fine job on a song about sailing home by the help and Grace of God. REQUEST IT! 4) The End Of Your Rope: The Believers Written by Sterlin R Hollis from Laughin on Independent Artist. Good Guitar intro takes you into this ballad about Mary and Martha's spiritual condition when thier brother Lazarus died. The end of your rope is not the end of His hand. 5) Sweet Tender Mercies: The Kirks & Revival Written by Ken Apple from Tender Mercies on Independent Artist. This ballad is a testimony about the Mercy God extends to His children. 6) I Shall Behold Him: New Mercy Written by Phyllis Kendrick from Preparing to Depart on Independent Artist. Beautiful ballad is well-written and performed. It talks about going to Heaven. REQUEST IT! 7) Where I've Never Been Before: Liberty Written by Gerald R Sweatman from Somewhere A Warrior Was Praying For Me. 7) This ballad tells about a well-traveled man whose gone a million miles or more over the interstates, but looks forward to a day when he will go someplace he's never been before. REQUEST IT!
---
Artist: Various Artists - CD
Project: Southern Gospels Top 20 Songs Of The Century
Label: New Haven Records
Style: Southern Gospel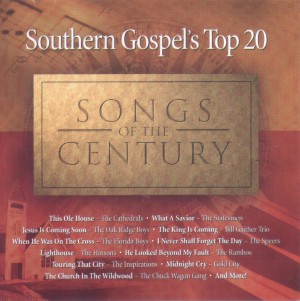 It is not often in our commercial society that a product lives up to its hype. "Southern Gospels Top 20 Songs of The Century" is an exception to this statement. The people at New Haven Records have compiled something here that is Great. In the liner notes you will find a brief bio for each song written by Paul Heil. If I have to tell you to buy this
project you probably wouldn't be able to appreciate it. 1) This Ole House: The Cathedrals 2) What A Savior:TheStatesmen 3) Jesus Is Coming Soon: The Oak Ridge Boys 4) The King Is Coming:Bill Gaither Trio 5) The Church In The Wildwood:Chuck Wagon Gang 6) When He Was On The Cross:The Florida Boys 7) I Never Shall Forget The Day:The Speers 8) Lighthouse:The Hinsons 9) Touring That City:Inspirations 10) He Looked
Beyound My Fault:The Rambos 11) Without Him:The LeFevres 12) Midnight Cry:Gold City 13) We Shall Wear a Robe And Crown:Rex Nelon Singers 14) Sweet Sweet Spirit:The Imperials 15) Give The World A Smile:The Blackwood Brothers 16) Who Am I:The Kingsmen 17)The Night Before Easter:The Stamps 18) Gone:Teddy Huffman & The Gems 19) I Know:The Blue Ridge Quartet 20) We Shall See Jesus: The Cathedrals.
---
Artist: Various Artist - CD
Project: Airplay Radio Promotions
Style: Southern Gospel
1) Restore Me One More Time: The Galloways Written by Debra Talley
and Rodney Griffen from "Restoration" on Morning Star Bet you've never heard a song about Sampson. Listen to this ballad, what a beautiful prayer! Request It! 2) Waiting To See What's Waiting For Me: The Halls Written by Savannah Faust From: In His Hands on Preferred Music Group This quick song is short and sweet bringing a great message. 3) Call of The Cross: Three For Thee Written by Shawn Cushen & Tony Wood from Brentwood/Benson This call to action song has a medium beat accented by tight harmony for a great sound. 4) It's Called Love: The Bilderbacks written by Euel Bilderback from: From The Heart on Independent Artist. This ballad tells a true, love story we could all learn from! Excellent 5) Happy Meeting: The Heartmen written by Stacey Adams from Through It All on Independent Artist This traditional quartet song has a great sound. Medium beat. 6) I'm Ready To Go: The Homesteaders written by Lisa R Chesser from Through It All on Independent Artist. This song has a great sound, beat and message! Request It! 7) Gloryland Express: The Harbingers written by Ed Foster from God Wants You on Independent Artist. Toe tapper gets you movin! Request It! 8) Heirloom Lullaby: The Quists written by Jill Quist from Crossroads on Independent Artist Ballad has a beautiful piano intro, great vocals. Love It! Request It! 9) You Must Make Up Your Mind:
Southern Sound written by Joe Moscheo from Classic Southern LeFevre revisited by Southern Sound on this classic ballad. 10) He'll Welcome Me: The Galloways written by John P Kee from Restoration on Morning Star. Galloways have a real
winner here. Grade A! Request It!
---
Click Here For More Reviews
---
HOME | SCOOPS | COVER STORY | ABOUT US | CONCERTS* | WEEKLY PLAY LIST | SUBSCRIBE | PRICELESS
REVIEWS | CLASSIFIEDS | BIRTHDAYS | ANNIVERSARIES | CONTACT US | E-MAIL US | GUESTBOOK | LINKS
*This link will direct you to the Singing News Magazine Search Engine.
This website is maintained by Jennifer Campbell.
Copyright 1999, 2000, 2001 Jennifer's Website Design