SGN SCOOPS FORMS
ADVISORY BOARD
by Allen Smith
At SGN SCOOPS our desire is to constantly improve our product, and to make it more appealing to you and any new readers. In an effort to improve SGN SCOOPS MAGAZINE, and to bring more about Southern Gospel music to our readers, we have formed an advisory board. This board is made up of people who have been involved in Southern Gospel music in one form or another for several years. Their combined experience and talent is a tremendous asset to us. Once a month the members of the advisory board will be presenting us with ideas of what they feel is good about SGN SCOOPS MAGAZINE, what they dislike about it, and ways they believe it can be improved. We will then take their input, and do all we can to put their suggestions into practice.
Our goal is to provide our readers with the best Southern Gospel magazine available today. We are not out to challenge anyone, we just desire to improve our product for the benefit of our current and future readers.

ADVISORY BOARD MEMBERS
I would like to take this time to introduce you to the members of our new Advisory Board. These are all names and or faces you are very familar with, and we are very thankful to the Lord for putting together such a fine group of Southern Gospel personalities to help us.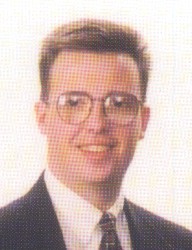 The first member I would like to introduce you to is Steve Perkins. Many of you are familar with Steve because of his musical ability. He is a former member of The Bishops. Steve spent several years with them as their bass player, and adding vocals when the Bishops did their "Front Porch" songs. Since leaving The Bishops, Steve has formed Crown Communications And Management. Through Crown Communications And Management, Steve manages Mark Bishop and The Nelons.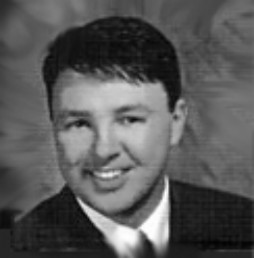 The next member of our Advisory Board is Mark Bishop. Mark has been sharing his music with audiences and Gospel Music fans for nearly twenty years. His musical roots trace back to summer evenings spent gathered on the front porch with the family, sharing the days events and whiling away the hours singing song after song. It was during these idyllic evening gatherings that Mark and his family began forming the musical foundation that would one day bring them to the forefront of Southern Gospel Music.
During their career, The Bishops enjoyed enormous success, recording twenty-five recordings that produced twenty-seven Top 40 songs, including twelve Top 5 songs and three Number 1 songs. The Bishops also received numerous awards and recognition from the fans and their peers in Southern Gospel Music. Much of The Bishops' distinctive sound could be attributed to the instantly recognizable voice of Mark Bishop.
In time, Mark developed into one of the most promising and noticed songwriters in Southern Gospel music. He has written nine Top 10 songs including; REACH THE WORLD; WHEN JESUS IS ALL THAT I HAVE; FOR EVERY CROSS THERE IS A CROWN; GREAT THINGS; WHEN YOU CHANGE YOUR MIND; and 1997's Southern Gospel Songwriters Association Song of the Year, YOU CAN'T ASK TOO MUCH OF MY GOD. The Bishops, Amy Lambert, The Kingsmen, Allison Durham Speer and many others have recorded Mark Bishop songs. Church choirs across America have performed his songs.
Music by Mark Bishop has also been performed on TV programs such as IN TOUCH WITH CHARLES STANLEY, THE WORD TODAY WITH JOHN HAGEE, THE GRAND OLE OPRY, and THE GAITHER HOMECOMING series.
In addition to his singing and songwriting abilities, Mark has also been recognized as a skillful producer. His creative touch can be recognized on The Bishops' recordings. In 2000 The Gospel Music Association with a Dove Award honored Mark for producing the Best Bluegrass Gospel Album of the Year - KENTUCKY BLUEGRASS recorded by The Bishops.
Upon the retirement of The Bishops in 2001, Mark was encouraged by friends, family and his peers to continue to use the gifts and talents that God has given him. After much thought, prayer, and counsel, Mark began a new chapter in his life and launched a solo career. "I had always sung with my family, but even as the group disbanded, I knew that God had a plan in my life that included music. My love for writing and performing Gospel music is still very alive and vibrant. Sharing the love of God with audiences through song, laughter, tears and testimony is something that is familiar to me. I love this music...I love these people...and as long as God allows me to, I'm pressing on."
When not performing, Mark can be found at home in Irvine, Kentucky with his wife Carolyn and their daughters Courtney and Haley. Mark is also an active member of his home church, The Waco Church of the Nazarene, where he serves on the church board and as Sunday school treasurer.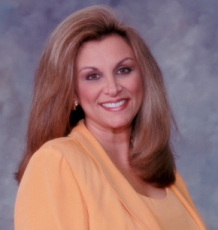 The next member of our Advisory Board is Kelly Nelon. In June of 1972, Rex Nelon phoned home to ask his daughter Kelly if she wanted to come to Lexington, KY and "fill in for the summer" with the legendary LeFevres. Since then, Kelly's extraordinary talent and friendly personality have made her one of the most recognized artists in Gospel Music. Affectionately known as "Gospel Music's Sweetheart", Kelly provides the foundation for the Nelons' style and sound. Since her father's retirement in 1998, Kelly has taken over the management of the group, balancing her professional life with the demands of being a mother to her two daughters. During her free time, Kelly enjoys being with her girls, and spending time with her brother Todd and his wife Rhonda, and
their children Jordan, Ashley and Shelby.
In addition to her work with The Nelons, Kelly has recorded six solo projects, and has enjoyed guest appearances on several other recordings. Kelly has a unique way of captivating an audience and demanding their total attention, evident that God's spirit is communicating to the audience through her performance. Gospel Music fans and Kelly's peers within the industry have recognized her hard work, dedication, unique talent, incredible voice, and commitment to ministry with the numerous awards and honors listed below.
AWARDS & HONORS
Gospel Music Association Dove Award
1993 - Inspirational Album of the year, Generation 2 Generation (Benson)
Gospel Music Association Dove Award Nominations
1989 - Country Song of the Year - "Heaven Knows"
1983 - Female Vocalist of the Year
1983 - Inspirational Album of the Year - Her Father's Child
Singing News Fan Awards
1990 - Favorite Alto
1988 - Female Vocalist of the Year
1987 - Favorite Alto
1985 - Favorite Alto
1982 - Female Vocalist of the Year
1981 - Female Vocalist of the Year
1980 - Female Vocalist of the Year
Gospel Voice Award
1989 - Female Vocalist of the Year
SPECIAL APPEARANCES
TBN's "Praise The Lord"
The Nancy Harmon Show
Gospel Music Association Week
International Christian Booksellers Convention
Mistress of Ceremonies for Dove Awards (1989)
Mistress of Ceremonies for The Singing News Fan Awards (1989)
Moody Broadcasting's "Friday Night Sing"
Hosted "Sing Out America" with Bill Traylor and Rusty Goodman
The next member of the Advisory Board we are going to look at is Parker Jonathan. Parker spent several years as the baritone singer for the Kingsmen. After Big Jim Hamel left the group, Parker also took on the duties as MC for the group. A few months ago, when the Kingsmen name was retired, Parker joined in with Ray Dean Reese, former Kingmen Bass and formed the group now known as the Carolina Boys Quartet. Parker who is
now 40 years old is married. His hometown is Akron, New York (Tonawanda Indian Reservation). He is currently Baritone voclist and MC for the Carolina Boys. Parker says his musical influences were: the Thrasher
Brothers, the Kingsmen, and his parents.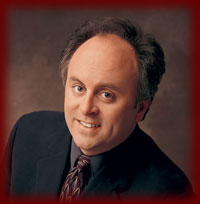 The fifth member of our Advisory Board is Kevin Spencer. Kevin formerly
travelled with the Spencers and has witnessed many lives changed through music. He also owns and operates the Some Dawning Music Co., Inc., Intl. whose roster includes Dixie Echoes, Billy Fields, Ed Enoch & Golden
Covenant, Wade Spencer, Dixie Melody Boys, Tammy Jones Robinette, 3 for 1, and Bobby All's (Log Cabin Instrumental). He also works hand in hand with his 6 road reps promoting the group and company world-wide. He is also the exclusive booking agent for all Spencer reunion concerts, Wade Spencer solo dates and Kevin Spencer and Friends.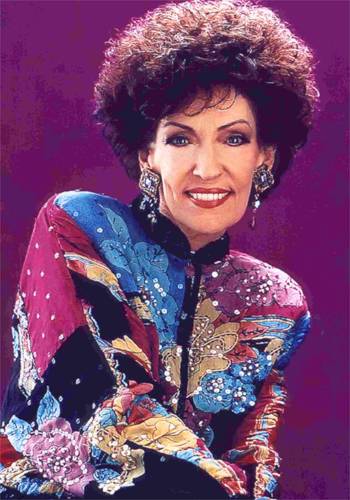 The last member of our Advisory Board is the legendary Dottie Rambo. Yes, I did say Dottie Rambo. From Morganfield, KY to behind the Iron Curtain to great concert halls and churches, singer and songwriter Dottie Rambo has proclaimed the Gospel of Jesus Christ through her special gift and ministry in song.
A woman of God whose gift of writing is daily renewing itself, she is one of the most vivacious, warm-hearted, down-to-earth gospel singers around. She is truly one of the most influential songwriters of today's generation, with nearly 2500 songs to her credit.
When asked about her musical style and diversity Dottie says, "my grandfather was a Baptist minister and I got my gift of music from him. I lived way out in the country, and the first time I knew I had this special gift was at the age of eight years old. I was sitting down by a little brook I used to visit when I was young. I just started singing something out loud that I never had heard from anywhere. The melody and words came to me so fast it scared me. I ran home to tell my mother and find comfort from her. She began to quiz me seriously about what had happened at the brook and then she began to cry. She explained that my grandfather's gift of music had been passed on to me, and she also realized that I would go through both good and bad experiences because
of it. She told me something that I have hung onto all of my life, she said "Dottie, honey you will pay a dear price for the annointing that the Lord has placed upon your life....guard it well."
She encouraged her daughter's songwriting and watched her talent develop to the point where Dottie understood that " a song is just a sermon set to music". That encouragement meant that Dottie's mom often had to slip Dottie out the back window of their home so she could fulfill her dedication to God and His ministry. Dottie's father resented his daughter's interest in the church. Years down the road Dottie led her father to the Lord after a near-fatal automobile accident, and he never missed one of her concerts after that.
At the age of twelve, Dottie left home for good, to spread her music throughout the country. "I started out singing in little churches and doing music for revivals, and the music ministry spread from there," Dottie remembers. Married at 16 and the mother of a baby girl 18 months later, Dottie continued her ministry, and at the age of three, daughter Reba began singing tenor with her mom and dad. Dottie believes she grew up with Reba. Her baby daughter taught her how to be a child again, and together they developed a very honest relationship.
While Reba was in school Dottie realized the harsh reality of forsaking father, mother, houses, and lands to minister the Gospel around the world. "I felt that was my hardest sacrifice, leaving Reba. I always wanted to be there to send her off to school and go to pick her up, be in the PTA and do the whole thing, which I was never able to do. It was torture."
But in the midst of it all, God continued to bless them and eventually Reba joined the family full-time. Together, the Rambos gained national recognition and rose to the top of the Gospel music world. With over 70 albums to her credit--including five solo recordings and such great artists as Elvis, Barbara Mandrell, Sandi Patty, Aarron-Jeffrey, George Beverly Shea, Whitney Houston, Jerry Lee Lewis, Commissioned, Kirk Talley, Larnelle Harris, Bill Gaither and his Homecoming Friends, and numerous others recording her songs--it comes as no surprise that she was named the Songwriter of the Century by the CGMA. Artists of all types continue to take her songs and record them in their own special and unique ways.
Her song titles reflect the spiritual lessons and situations the Lord has brought into her life. Some of her most loved and sought after songs include, I Just Came To Talk With You Lord, Build My Mansion Next Door
To Jesus, Tears Will Never Stain The Streets Of That City, We Shall Behold Him, I Will Glory In The Cross, I Go To The Rock, Sheltered In The Arms Of God, Too Much Too Gain To Lose, I've Never Been This
Homesick Before, If That Isn't Love, Behold The Lamb, and The Perfect Rose.
Perhaps the biggest hit of Dottie's songwriting career is He Looked Beyond My Fault and Saw My Need. The song continues a steady spiral upwards. Dottie feels it is one of the heaviest songs she has ever written. She sings it every night or time she does a service, and it continues to feel like a brand new song to her. Dottie has been nominated and awarded numerous awards including Grammys and Dove Awards. She is a member of the Gospel Music Hall Of Fame and the Southern Gospel Music Hall Of Fame.
She states, " These are wonderful blessings from the great Lord above, and I owe everything He has blessed and given to me back to Him. My daily goal in life is to serve Him and share with the many hurting and wounded people in this world the wonderful message of God's great and unconditional love."
Dottie is walking toward recovery after 10 years of battling great physical pain, as the result of 10 back surgeries, one of which paralyzed her left side and leg. When the miracle of life began to come back to her limb, it also brought pain best described "as though someone poured gasoline on my back and side and the lit it with a match. It's times like these that makes me fall back on the Lord and my faith, I do expect one morning to wake up and the pain will be gone. I feel like I have already come a long way. The wonderful love and prayers from people all over the world has sustained me. I can always pick up a letter and see that there is someone out there praying and loving me, and it truly helps me carry on with the mission the Lord has entrusted me with."
Dottie has two beautiful grandchildren, Destiny Rambo McGuire and Israel Anthem McGuire. Both are already exhibiting their God-given gifts that will carry on the legacy of their grandmother. Even in her extreme pain, Dottie manages with the Lord's help and the help of her dear friend of 16 years and as she calls him, "her adopted son", Dusty Wells, she continues to minister in the great churches across the country and to do
Christian TV. "We are amazed at the Lord's allowing me to pray with others and see them healed and I continue to walk away in pain. But I know my healing is coming and I am walking towards recovery. I will never stop believing nor question His timing or His ways" says Dottie. "My buddy and friend Dusty, is my presser. He is constantly pressing me in my struggle with the pain, and helps me on a daily basis to get out and pour out of myself the gift of music that does bring healing to so many."
Current plans include a new Dottie Rambo solo project with twelve new recordings of Dottie singing her incredible signature songs. She is working on an autobiography of her life and the special gift of music that has touched so many. TBN (Trinity Broadcasting Network) is in the developing stages of a weekly Dottie Rambo variety show and a major motion picture of her life and legacy. Also a live video in her home state of Kentucky and appearing in Bill Gaither's Homecoming videos. Often compared to the great Fanny Crosby, the music of Dottie Rambo will be sung for many years to come.
'I discovered early in life that everything God gives to you HE means for you to give away. If you don't give it away the gift becomes like stagnant water....God gave me something that thrills me and glorifies my great God. That is why I write so much. As soon as I finish a song, I empty it and give it away, then there's room for a brand new song to begin."
We're very excited about our new Advisory Board, and we hope you are also. We encourage all of our readers to write us also, and let us know how you feel we could make this a better publication. Write to: Ideas, SGN SCOOPS MAGAZINE, P.O. Box 222, Cadet, MO 63630.

Click Here To Read The February Cover Story Featuring James Blackwood